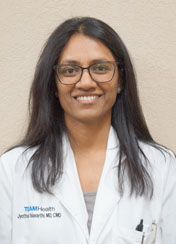 Medical Director, Dr. Jyothsna Yalavarthi
Dr. Yalavarthi, is an Internal Medicine specialist in Farmington Hills, Michigan. She attended and graduated from medical school in 1997, having over 21 years of diverse experience, especially in Internal Medicine. She is affiliated with many hospitals including Henry Ford Allegiance Health, Genesys Regional Medical Center - Health Park, Hurley Medical Center, Chelsea Community Hospital.
Physican's Assistant, Sithara Jaison, FNP
Sithara is a Family Nurse Practitioner (FNP) and Dr. Yalavarthi's assistant. Upon visiting Arbor Manor you will find her visiting with and caring for patients often. Sithara has been a nurse since 2003 and a FNP since 2016. She earned her BSN at KMC Municipal in India and earned her MSN (FNP) at South University in Novi, MI. She moved stateside in 2006.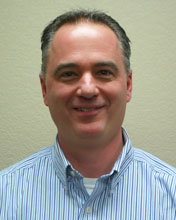 Administrator, Jake Hiler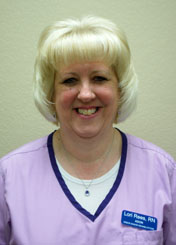 Director of Nursing, Lori Rees
Lori graduated from Jackson College as an RN. She worked at Foote hospital (now Henry Ford Allegiance Health) for a short period and transitioned into home care and long-term care. She is a certified wound care specialist. Lori cared for patients in their homes, was a branch manager of a home care office and provided QA services for home care. She was a team supervisor where she oversaw more than 100 patients, nurses, therapists and aides that worked together to provide services ordered by a physician for patients in their homes. In the long-term care environment, Lori has been a staff development nurse, an ADON and a DON. She was director of nursing at Odd Fellow and Rebekah Home for 2 1/2 years. And most recently was the Director of Nursing at Ridgecrest Health Campus for the past 2 years.